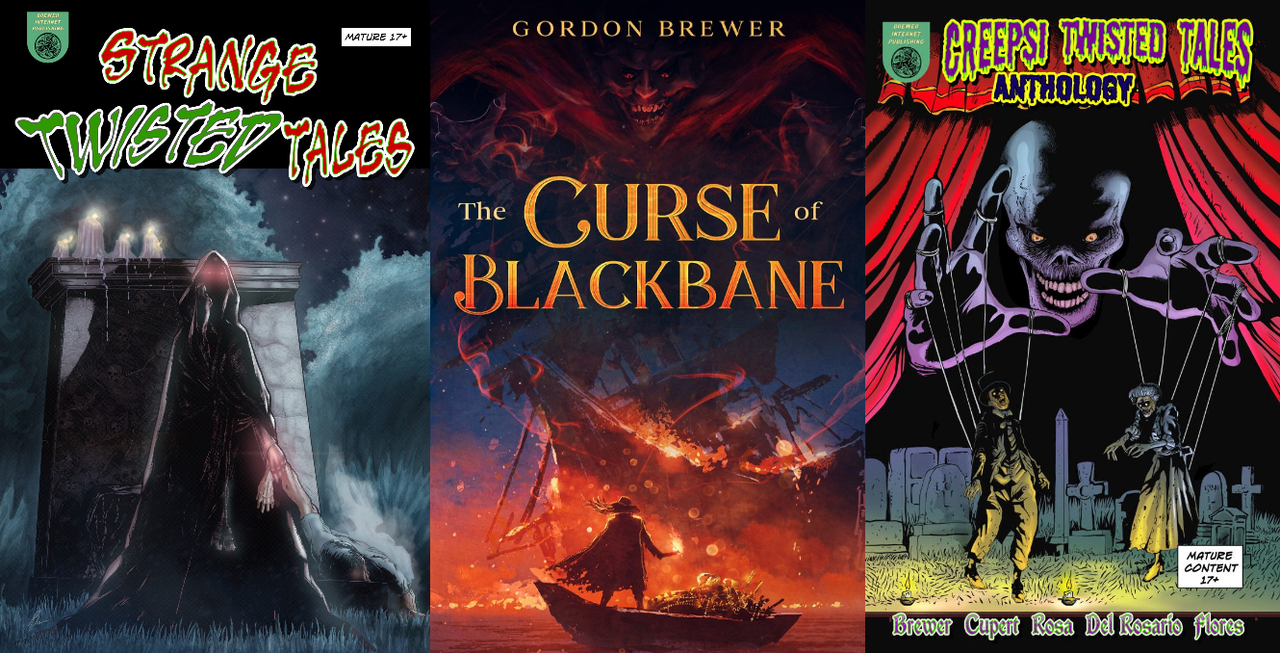 Potboilers Blog- Dark Fantasy/Mystery Writer & Comic Creator
Dark Fantasy Novels & Comics from an independent Author and Comic Creator. Subscribe & follow the stories of three online comics along with a horror comic series. Plus subscribers learn about the latest novel and graphic novel releases with discounts.


Novels & Comics
In this section, I focus upon my current novel and short stories. Additionally, I will outline upcoming work along with areas of interest that involve writing and publishing. Since I'm a believer in sharing information, I'll also add sites/links to those places I find useful to production of fiction stories.